What are you willing to sacrifice?
Would you be able to dress and pretend to be someone you're not in order to keep your family, your neighbors, and your entire village alive, knowing the consequences would be your death if you were found out? Are you capable of blemishing your soul to a shade of nightmares and monsters, leaving a trail of bodies and tears in your wake, for a modicum of love from a man you once called father?
When we aren't faced with the daunting task of surviving, it is difficult to fathom a world without the things we want or need. It is usually when circumstances have become so grim, so dire and unwelcoming like death itself, do we begin to understand that primal instinct of survival in a harsh and unrelenting world.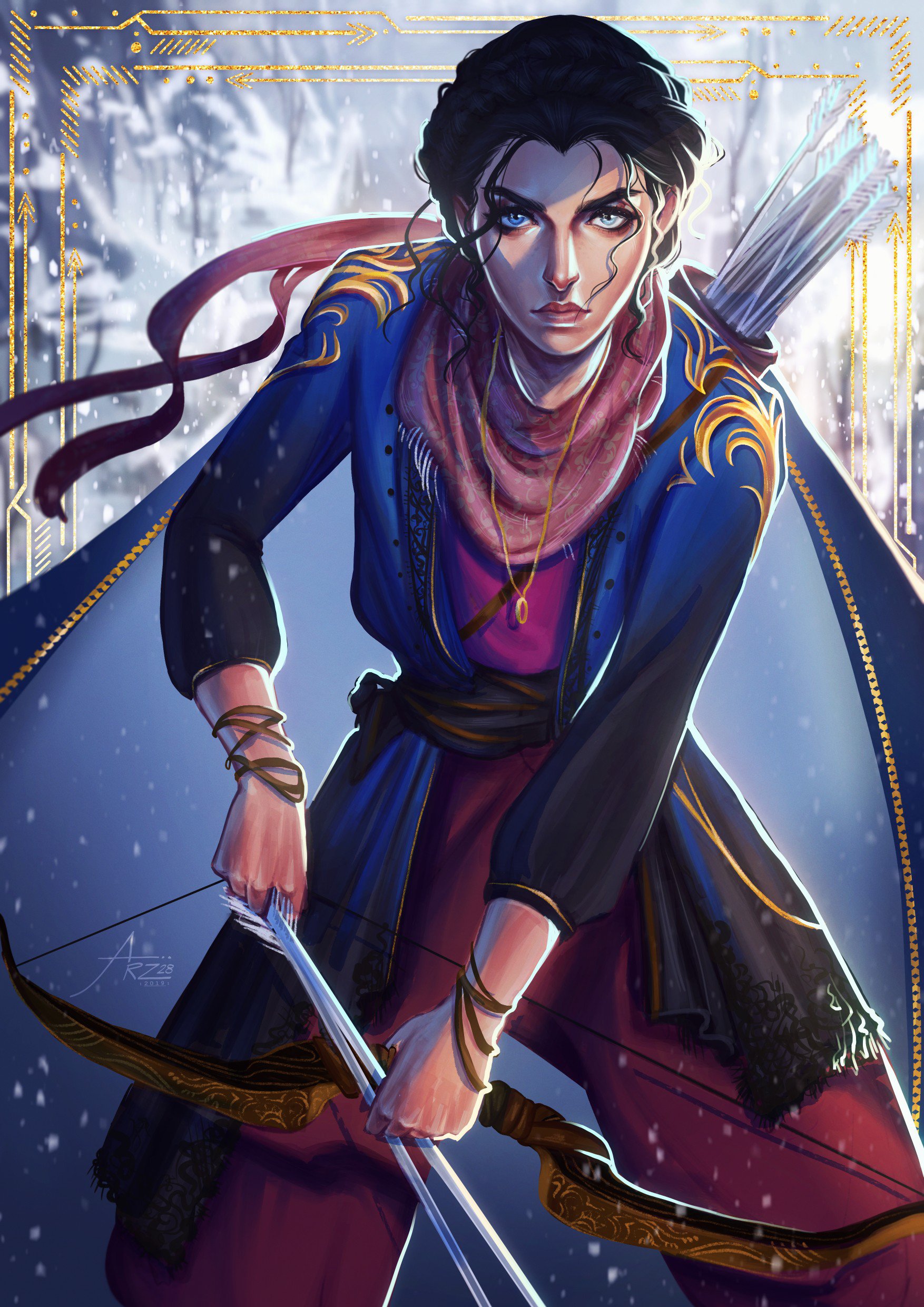 Zafira is the Huntress who agrees to a daunting quest to bring back magic to a land being consumed by darkness. She must traverse a path that is as narrow as it is winding and steep. To survive she will be tested to her limits and even pushed beyond breaking in a magical land that is a labyrinth of mystery and intrigue where nothing is entirely as it seems. It is in Zafira's strength and courage to continue on that is a testament to the struggle of women where finding her voice and place in her world is imperative rather than being kept silent and subservient.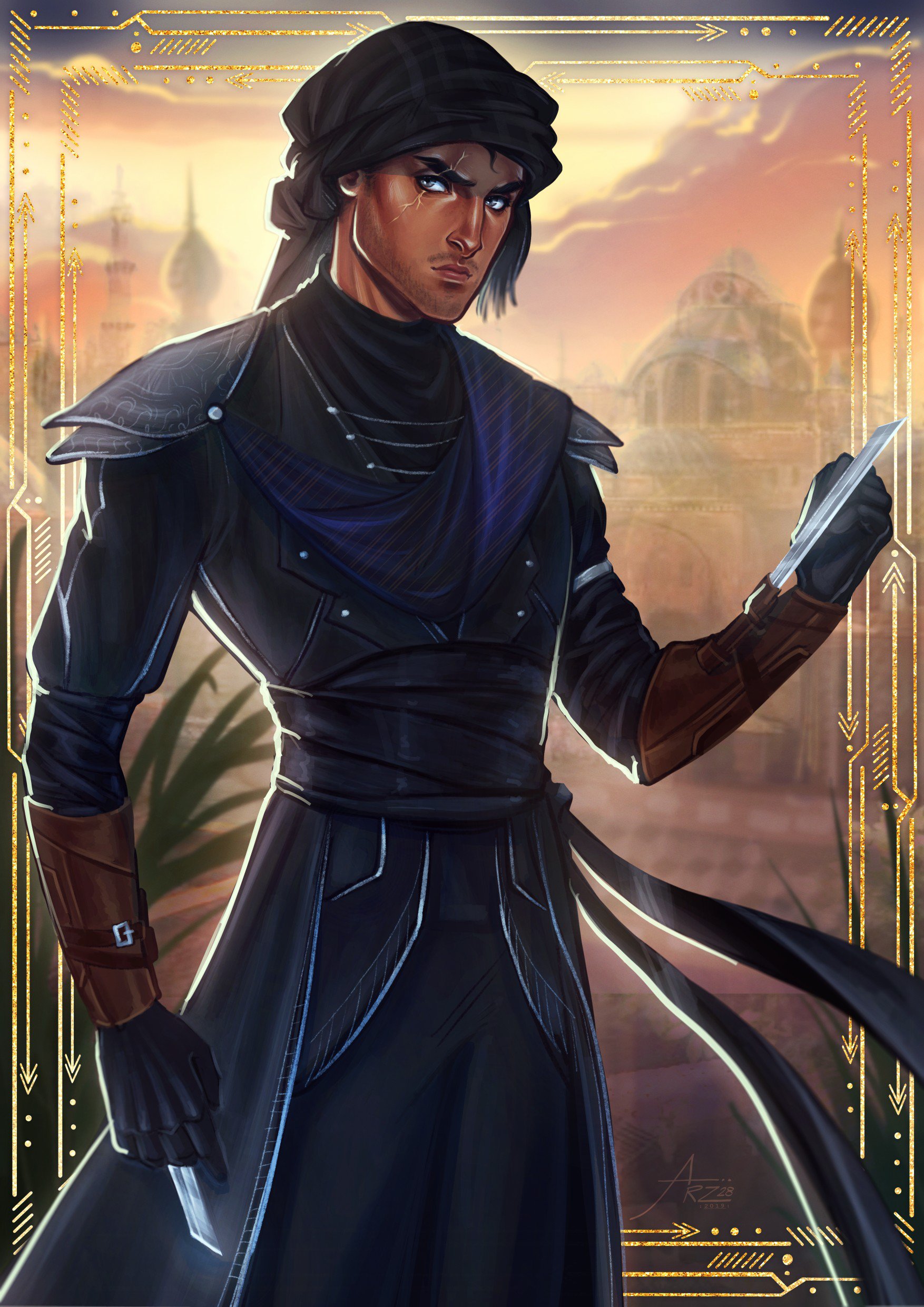 Nasir is the Prince of Death, an assassin with a sharp blade and a river of red coating his hand. Nasir is feared by most, but seen by the aristocrat as the lapdog to the power hungry Sultan. The Prince of Death will do anything to please his father and over the years becomes ruthless and an expert in the art of taking lives. When the Sultan commands his son to go on a quest to give him what he most desires, Nasir finds himself on the same path as the Huntress. His goal is to find Zafira, use her as a means to an end, and kill anyone who gets in his way, including the Huntress. But the Sharr, the island where "nature has no limits and darkness holds all secrets," has different plans for the crown prince and his path will lead him to a place he never expected to go. (50, Faizal)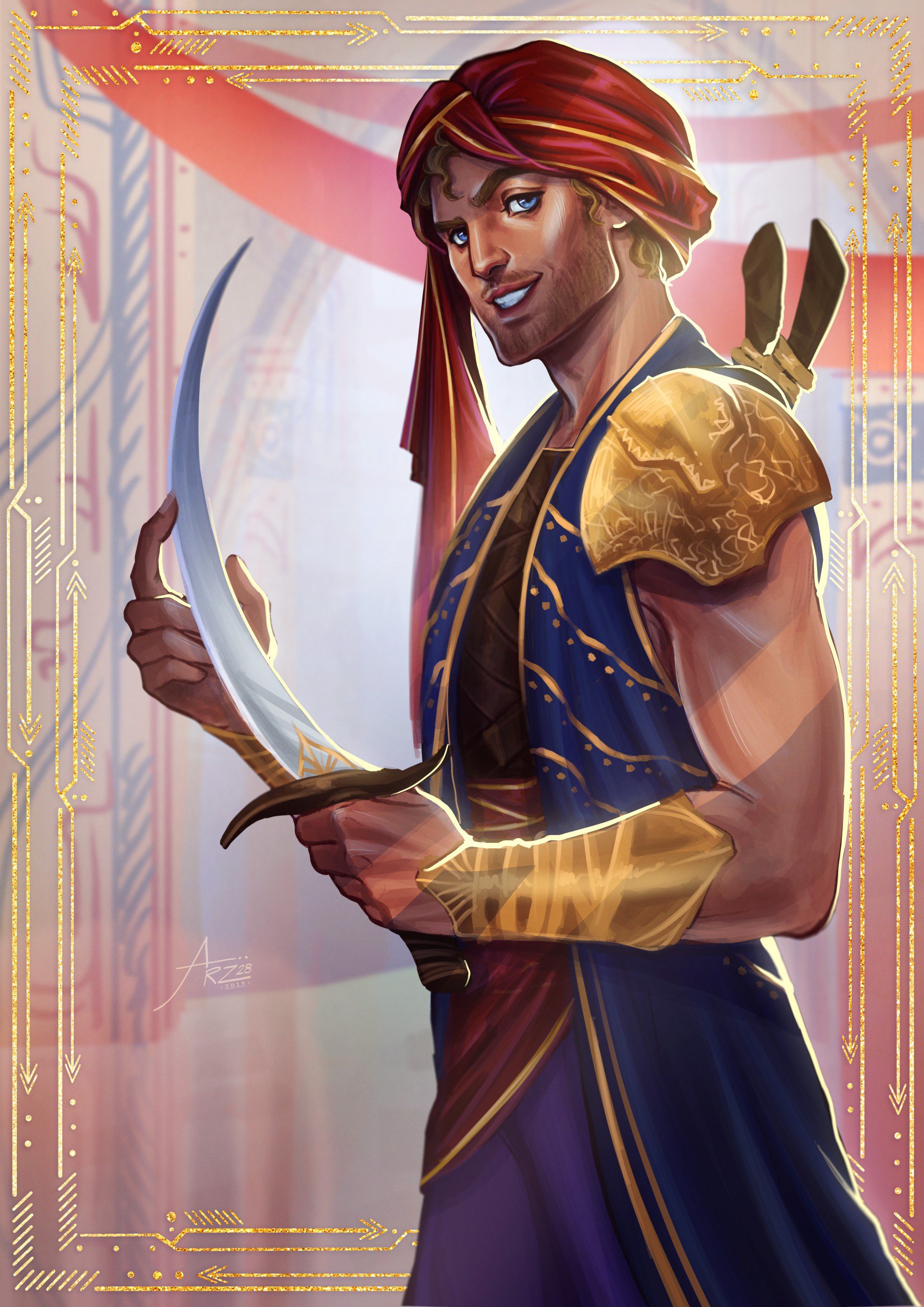 Hafsah Faizal, with the stroke of her pen, deftly creates a world that demands our attention, where we pause to look more closely at the canvas that is this novel and re-examine every sentence, every paragraph, observing the intricate and brilliant details, as if holding a magnifying glass, where the author creates an image that will forever be imprinted in our mind.
Faizal's world building is stunning and dazzling. Every one of our senses is overwhelmed by the landscape with its textures, colors, aromas, and sounds that keeps us turning to the next page. There is an abundance of rich language both breathtaking and beautiful. Throughout the novel the lush and vivid language compels the reader to take a moment to reread the lines over and over again in order to memorize the beauty and elegance of her words.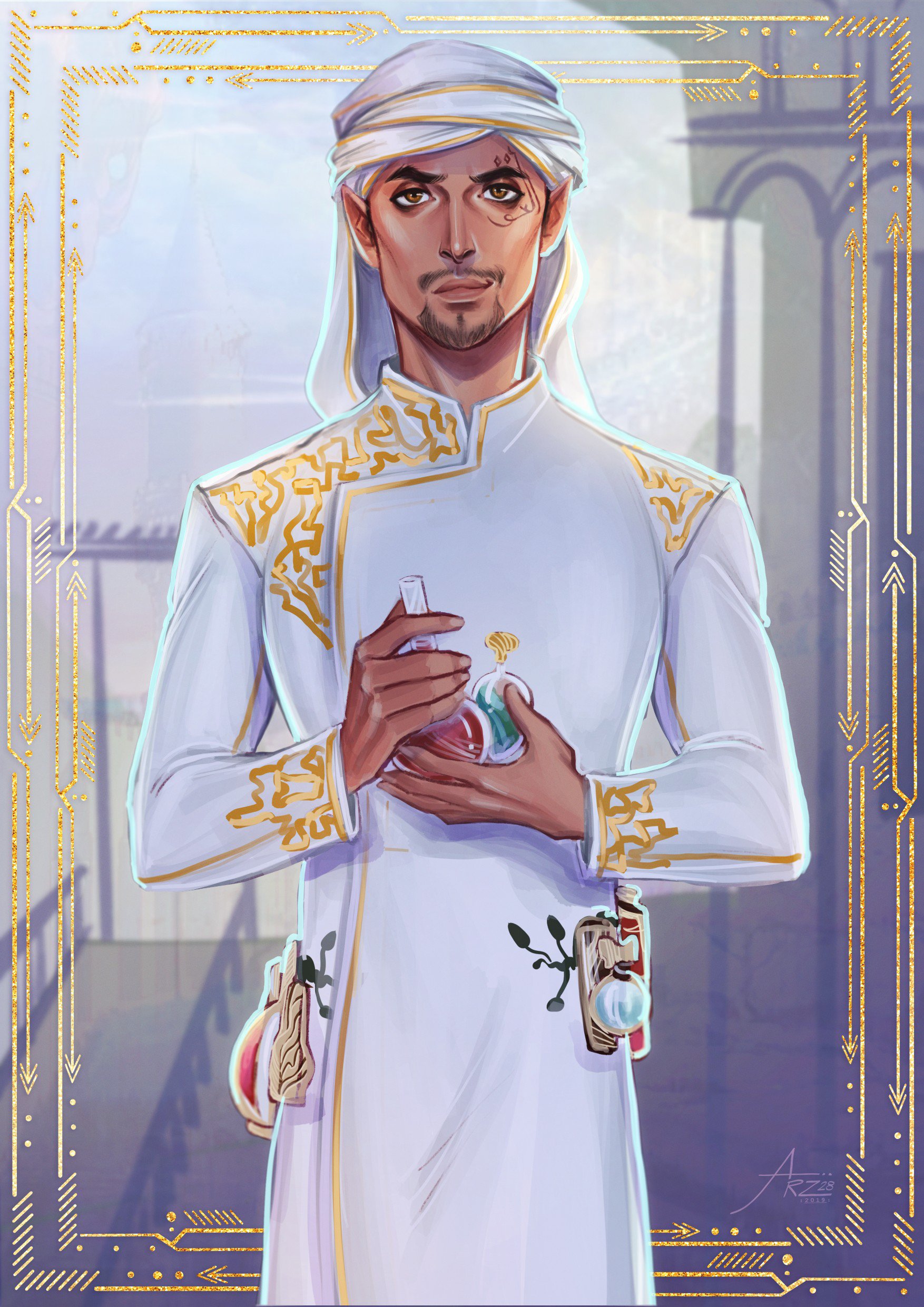 We are brought in to experience the beauty and immensity of the magical desert island, Sharr, both a deadly and mesmerizing realm that shows no mercy to mere mortals. Every chapter leaves you in suspense, knowing that each character must be on their guard, and wondering if this will be the final moment where all is lost.
Faizal's epic world is stunning as it is mesmerizing with elements of fantasy drawn from the fertile roots of the Middle East. Within Arawiya there are five caliphates, the area ruled by a caliph, Alderamin, Sarasin, Demenhur, Zaram, and Pelusia. And in the lore that Faizal has magically created there is a curse on each caliphate. Demenhur is harsh and cold with endless snow; Sarasin, oppressive heat and eternal despair; Pelusia the once cradle of science, knowledge and fertile lands, now barren and dry. Zaram is a land under siege by sand storms, crippled by the weather and unable to tame the wild beast that pummels their lands with unending sand. It is only Alderamin that is untouched and not a mere shadow of its former self, but filled with magic, wealth, and prosperity. The caliphate selfishly isolates itself from the plague that cursed the rest, but darkness cannot be shielded by magic. And even though Alderamin may still have magic, each caliphate shares one part of the curse that none can escape: the Arz, a deadly forest that grows hungrier for more land to consume with each passing day. It is an ever present reminder of the doom the entire realm will face.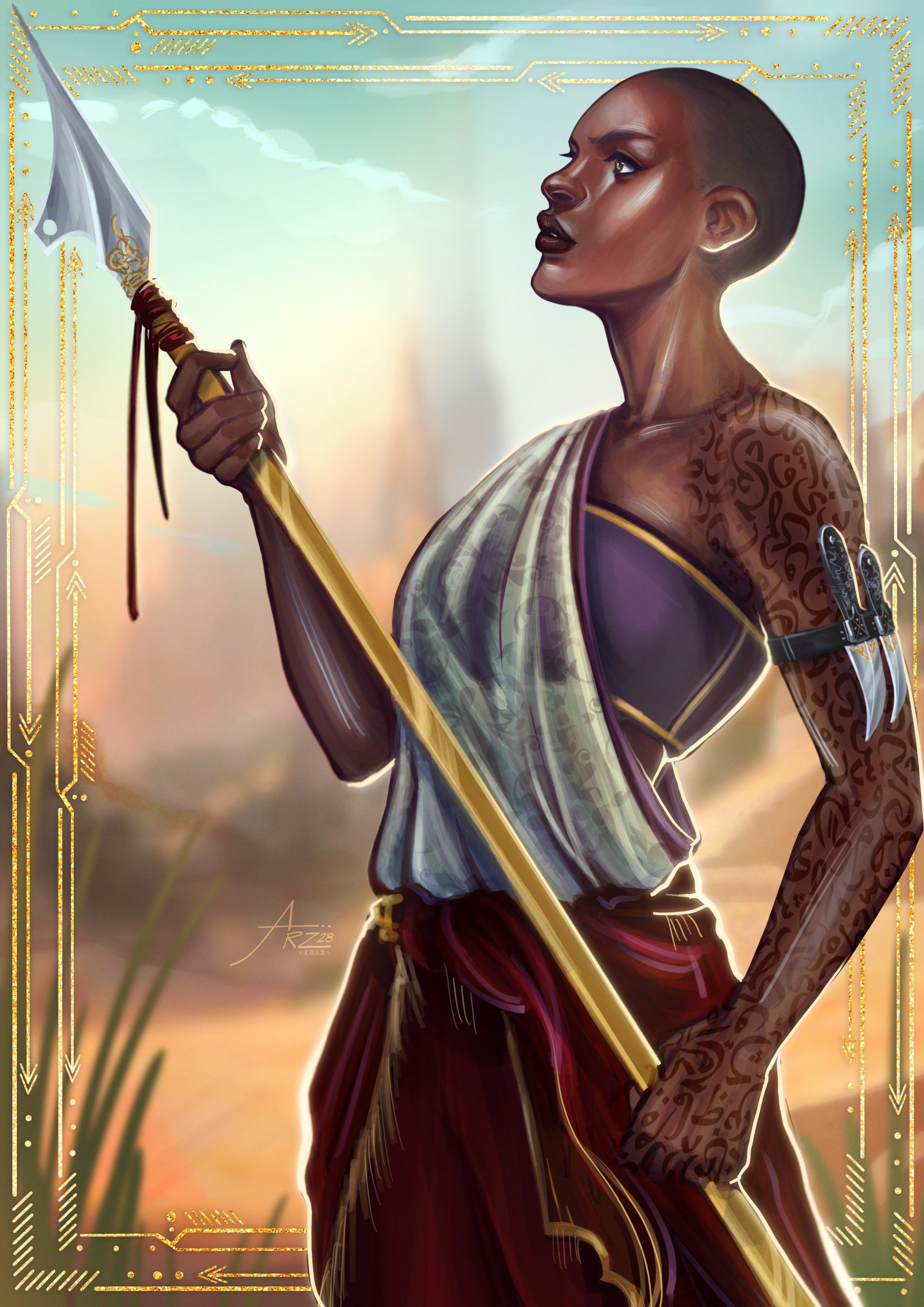 We Hunt the Flame is a layered story dealing with complex issues. Faizal casts a light in the darkness of our species, showing the cruelties and injustices that lurk within the shadows. A power hungry Sultan is willing to do anything, without consequence or recourse from other governing rulers, in order to have more. A young woman must dress as a man to keep her people alive or otherwise be shamed at best or killed at worst if she was found out. And a young man who has felt both the emotional and physical cruelties by the hands of someone he loves, can find no redemption for the crimes he has committed. But like the title, We Hunt the Flame, the captivating setting and fierce characters are not fully encompassed in darkness. There is good in their world, hope worth kindling to set the world ablaze.
Faizal's title is limitless in its interpretations, but the one that I think is most poignant concerning the two main characters, Zafira and Nasir is hunting the flame of something more. Faizal eloquently describes the yearnings of two people who believe they do not want love, or are incapable or underserving of it. It is as though Zafira and Nasir are embers in the ashes, only needing a bit of coaxing before it burns into an inferno that ignite a mere glance to a piercing gaze, bodies drawing nearer and lips begging to finally meet.
We Hunt the Flame is a novel that is intoxicating. One read just isn't enough.
Happy Reading ̴ Cece
RATING:
– Exceptionally Inked
Publisher: Farrar, Straus and Giroux (BYR)
Publication Date: May, 2019
Pages: 480
ISBN-10: 0374311544
ISBN-13: 978-0374311544
Audience: Young Adult; ages 14 and up
Jacket Illustration: Simon Prades
Jacket Lettering: Erin Fitzsimmons and Ray Shappell
Jacket Design: Elizabeth H. Clark
Similar Books Recommended by Sheaf and Ink

The Wrath and the Dawn, Renée Ahdieh

Serpent & Dove, Shelby Mahurin

The Candle and the Flame, Nafiza Azad