Hello Dear Readers!
It's finally May!
Although, who is really keeping track of time? It kind of feels like every day is on the same loop. Just a different set of clothes and food options. But let's not dwell on what we don't have control over. Let's talk about the reason why we're all here.
May top 5 books is here and currently, I'm anxiously looking through my window, down towards my front porch, awaiting the arrival of one of many books I've ordered this month. I even have shipping details texting me on how many more stops before each book will deposited onto my door step.
Now, some of these recommendations I have not yet read (but are my most anticipated). While others I've devoured and need my own physical copy for the second helping. Believe me when I say, these are the books you don't want to miss.
I hope each and every one of you are safe and healthy and reading a very good book.
Here's a few you should consider in that category:
Aurora Burning (The Aurora Cycle) by Amie Kaufman & Jay Kristoff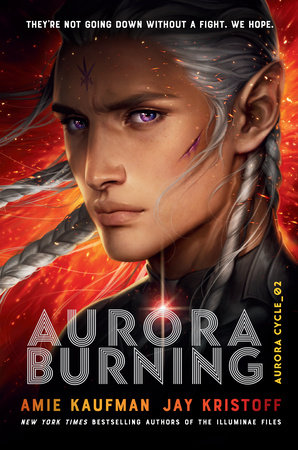 Our heroes are back . . . kind of.
First, the bad news: an ancient evil–you know, your standard consume-all-life-in-the-galaxy deal–is about to be unleashed. The good news? Squad 312 is standing by to save the day. They've just got to take care of a few small distractions first.
Like the clan of gremps who'd like to rearrange their favorite faces.
And the cadre of illegit GIA agents with creepy flowers where their eyes used to be, who'll stop at nothing to get their hands on Auri.
Then there's Kal's long-lost sister, who's not exactly happy to see her baby brother, and has a Syldrathi army at her back. With half the known galaxy on their tails, Squad 312 has never felt so wanted.
Shocking revelations, bank heists, mysterious gifts, inappropriately tight bodysuits, and an epic firefight will determine the fate of the Aurora Legion's most unforgettable heroes–and maybe the rest of the galaxy as well.
Clap When You Land, by Elizabeth Acevedo
Camino Rios lives for the summers when her father visits her in the Dominican Republic. But this time, on the day when his plane is supposed to land, Camino arrives at the airport to see crowds of crying people…
In New York City, Yahaira Rios is called to the principal's office, where her mother is waiting to tell her that her father, her hero, has died in a plane crash.
Separated by distance—and Papi's secrets—the two girls are forced to face a new reality in which their father is dead and their lives are forever altered.
And then, when it seems like they've lost everything of their father, they learn of each other.
Felix Ever After, by Kacen Callender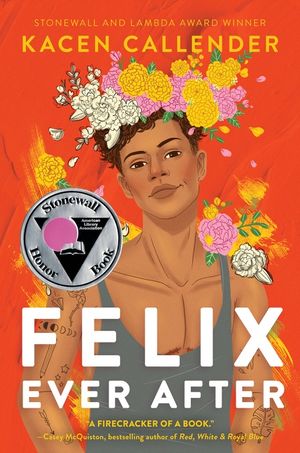 From Stonewall and Lambda Award–winning author Kacen Callender comes a revelatory YA novel about a transgender teen grappling with identity and self-discovery while falling in love for the first time.
Felix Love has never been in love—and, yes, he's painfully aware of the irony. He desperately wants to know what it's like and why it seems so easy for everyone but him to find someone. What's worse is that, even though he is proud of his identity, Felix also secretly fears that he's one marginalization too many—Black, queer, and transgender—to ever get his own happily-ever-after.
When an anonymous student begins sending him transphobic messages—after publicly posting Felix's deadname alongside images of him before he transitioned—Felix comes up with a plan for revenge. What he didn't count on: his catfish scenario landing him in a quasi–love triangle…. But as he navigates his complicated feelings, Felix begins a journey of questioning and self-discovery that helps redefine his most important relationship: how he feels about himself.
Felix Ever After is an honest and layered story about identity, falling in love, and recognizing the love you deserve.
Last Girls by Demetra Brodsky
Demetra Brodsky's Last Girls is a twisting, suspenseful YA thriller about sisterhood, survival, and family secrets set in the world of doomsday prepping.
No one knows how the world will end.
On a secret compound in the Washington wilderness, Honey Juniper and her sisters are training to hunt, homestead, and protect their own.
Prepare for every situation.
But when danger strikes from within, putting her sisters at risk, training becomes real life, and only one thing is certain:
Nowhere is safe.
The Ballad of Songbirds and Snakes by Suzanne Collins
It is the morning of the reaping that will kick off the 10th annual Hunger Games. In the Capitol, 18-year-old Coriolanus Snow is preparing for his one shot at glory as a mentor in the Games. The once-mighty house of Snow has fallen on hard times, its fate hanging on the slender chance that Coriolanus will be able to out charm, outwit, and outmaneuver his fellow students to mentor the winning tribute.
The odds are against him.
He's been given the humiliating assignment of mentoring the female tribute from District 12, the lowest of the low. Their fates are now completely intertwined – every choice Coriolanus makes could lead to favor or failure, triumph or ruin. Inside the arena, it will be a fight to the death. Outside the arena, Coriolanus starts to feel for his doomed tribute… and must weigh his need to follow the rules against his desire to survive no matter what it takes.