"With threads of the Hades and Persephone mythology, Evie Dunmore once again brings readers a lush romance infused with a social justice pulse."

Sheaf & Ink
The Story
From the Publisher:
Going toe-to-toe with a brooding Scotsman is rather bold for a respectable suffragist, but when he happens to be one's unexpected husband, what else is an unwilling bride to do?

London banking heiress Hattie Greenfield wanted just three things in life:

1. Acclaim as an artist.
2. A noble cause.
3. Marriage to a young lord who puts the gentle in gentleman.

Why then does this Oxford scholar find herself at the altar with the darkly attractive financier Lucian Blackstone, whose murky past and ruthless business practices strike fear in the hearts of Britain's peerage? Trust Hattie to take an invigorating little adventure too far. Now she's stuck with a churlish Scot who just might be the end of her ambitions….

When the daughter of his business rival all but falls into his lap, Lucian sees opportunity. As a self-made man, he has vast wealth but holds little power, and Hattie might be the key to finally setting long-harbored political plans in motion. Driven by an old desire for revenge, he has no room for his new wife's apprehensions or romantic notions, bewitching as he finds her.

But a sudden journey to Scotland paints everything in a different light. Hattie slowly sees the real Lucian and realizes she could win everything–as long as she is prepared to lose her heart.
My Review: Portrait of a Scotsman by Evie Dunmore
The third book in Evie Dunmore's A League of Extraordinary Women series borrows from a few tropes mainly Beauty and the Beast and Hades and Persephone.
And friends, I was very excited about this book.
The second book in the series, A Rogue of One's Own left me pining for more of this delicious historical fiction series. So, when I got the pop-up message that the book would be delivered after ten stops on the seventh, I. WAS. READY.
Enter Hattie Greenfield, a banking heiress whose passion is art. Out of the three female characters, Hattie, I feel has the most growth or character development, particularly in this book. For me, Hattie always seemed like her interest in the suffragette was more of a hobby or an afterthought.
She didn't seem like she was passionate for social change towards women's rights the way Lady Lucie is on a daily basis.
Now, don't get me wrong.
I don't think every character needs to lay down their life for the cause, but, Hattie seems to fit a more typical wealthy white female character of the time. And I wanted something more. I think Dunmore delivers on that account. Because Hattie finally has a shocking revelation once she is married. That the laws haven't changed. Even though she is rich and privileged she is still in the eyes of the law, her husbands property. Which is exactly what Lady Lucie and her activism is trying to fight for and change.
More Thoughts
Lucian Blackstone on the other hand I'll have to disagree with a number of reviews who paint him as the Beast. I feel like he is a morally grey character. Yes, it is manipulative of him to set-up Hattie in a compromising way in order to marry her. And yes, making her travel with him to Scotland may at first seem like he was abducting her from her original plan. But what transpires when they finally get to Scotland is the main reason why I enjoyed the book.
When they get to Scotland it's where we see Hattie and Lucian's relationship begin to bloom. This leisurely romance that once seemed tumultuous in the first twenty chapters is why you read Evie Dunmore in the first place. It is a point in the book where Hattie and Lucian FINALLY connect. But more importantly, Hattie has that character arc she needs in order to appreciate Lucie's unwavering need for social justice for women's rights. Where in this book, Dunmore specifically shares views on workers conditions and reform for their often neglected and dangerous conditions.
Though Hattie and Lucian's subsequent blossoming relationship began during their stay in Scotland, everything takes a drastic turn during the last three chapters and I literally was like…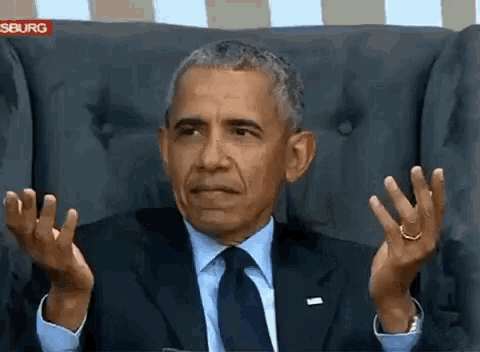 I couldn't understand why Dunmore chose to end the novel the way she did. I compare it to someone baking a cake. Rather than letting it bake for the needed fifty-five minutes, they take it out at thirty. Decorating the half-baked confection with pretty frosting and frills to distract from what's inside. But when you take that first bite you're left with this gooey gelatinous mush in your mouth and feeling cheated because you had every intention of devouring it whole.
One Last Thought
A broody love interest, some eloquently written angst, a perfectly written journey of Hattie and Lucian finding how much they mean to each other, Dunmore's A Portrait of a Scotsman is one fans of the series will mostly enjoy.
Happy Reading ̴ Cece
RATING:
– Satisfyingly Inked
---
Portrait of a Scotsman Sheaf & Ink Photo Collage
---
Publication Details
| | | | | | |
| --- | --- | --- | --- | --- | --- |
| Pub Date | ISBN | Page Count | Publisher | Age Group | Review Posted Online |
| 07-Sep-21 | 978-1984805720 | 432 | Berkley | Adult | September 12, 2021 |
Buy The Book OR Add to your TBR
---
Similar Books Recommended by Sheaf & Ink

A Lot Like Adiós, Alexis Daria

Radiance, Grace Draven

The Heiress Gets a Duke, Harper St. George
Need More Book Recommendations?


Never Fall for Your Fiancée by Virgina Heath



The Shaadi Set-Up by Lillie Vale

---
Check out the review by Kate's Reviews on Goodreads here >>